Millennial brides want everything unique on their D-day. They want every detail to speak about their individuality and they also like to go the non-traditional way. If you are a bride-to-be or likely to attend a wedding in the upcoming season, here is the ultimate guide to incorporate artificial gold jewellery and look stellar.
What is meant by artificial gold jewellery?
Imitation jewellery
is an epitome of craftsmanship that imitates the look and feel of precious metals. The best part, these are available at a fraction of the cost. These pieces are usually made of nickel, lead and copper which are polished using gold micro-plating to imitate the look of real gold jewellery.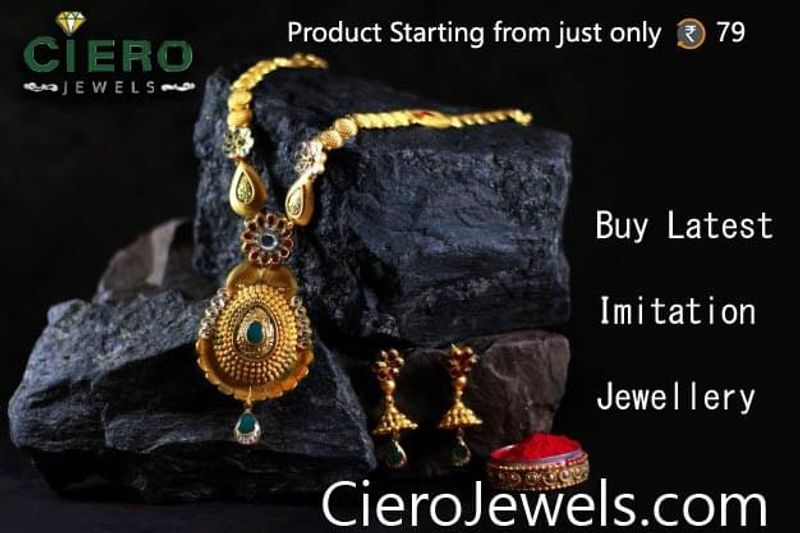 These days, artificial jewellery is higher in demand, considering the hiking price of real gold, micro-plated gold jewellery is the best bet to look extravagant on a budget.
Where to buy imitation jewellery?
You can search on google, where is the best imitation jewellery shop near me. If you don't have time to visit a brick and mortar showroom or skeptical about the availability of choices, you can always rely on the online stores specializing in artificial gold jewellery. Many online outlets are dealing in all kinds of designer pieces adorned with diamonds, kundans and meenakari.
What are the trending styles in gold jewellery?
Design houses are launching top designs in yellow gold. Ladies, you can place your bets on any of the following styles to rock the look at a wedding party.
1. Pastel kundans:
Gone are the days when all bright and dark shades of gemstones and embellishments were used in gold jewellery. Now, you will find trendy brides complete their look with pastel meenakari kundan sets. Try to get tikka, earrings and necklace as a set. It will be a steal deal if you get all matching pieces in one set.
2. Combo of pearls and kundan:
You love pearls and you also don't find to leave the bedazzling kundans, so here is a smart solution, pick both. Modern brides are loving the grace and charm of matching white kundan with pearls. The most trending design is of choker necklace with stud earrings where the centre piece is adorned with kundans and the strap is made from tangled pearl strings.
3. The magic of contrasting:
Earlier it was felt that if the lehenga is red, the polki or diamonds in the jewellery must be red. However, the non-conventional brides are seen challenging the game and using contrasting colors. For instance, if you are wearing a pink lehenga, to look stunning, you can go with blue or green shades of jewellery.
What is your favourite jewellery styling trend?
Every bride wants to look drop dead gorgeous on the special occasion. Imitation jewellery is the best option to experiment with the style without going overboard with the look. We love the trend of combining kundan with pearls, which one is your favourite? Visit an online artificial jewellery store to get more design inspiration.
For More Service:-
Email:- ciero@quirinussoft.com
Call:- 8890265775